Shipping container market
Wednesday, February 15th, 2012 at 8:30 pm
Jdland.com has a great piece on an upcoming shipping container market in DC.
Modeled on Brooklyn's Dekalb Market and designed by Schlesinger Associate Architects, Fairgrounds will use salvaged shipping containers as retail spaces for vendors, in a program overseen by Diverse Markets Management, the people behind the flea market across from Eastern Market and the downtown holiday market. DMM touts a database of more than 2,000 vendors that it says it will tap into to "keep the market busy and diversified."
While container malls/markets are nothing new we love the idea of local artists decorating the containers to make them look more – well – interesting.  Container homes often get criticised for their external appearance so we love this idea.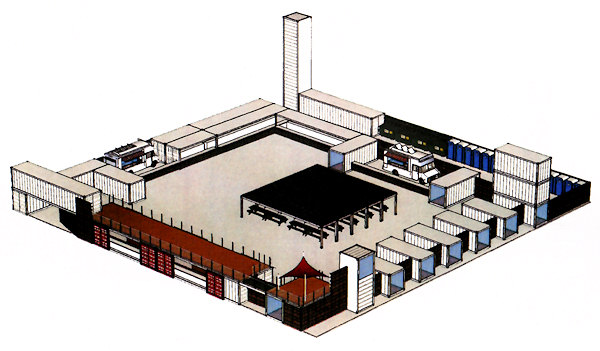 As you can see from the plans above – they have some real neat ideas and it will be an interesting one to watch – for more check out the full article http://www.jdland.com/dc/index.cfm/3633/Half-Street-Fairgrounds-Shipping-Container-Market-Events

No related posts.
Tagged with: container market
Filed under: Blog
Like this post? Subscribe to my RSS feed and get loads more!